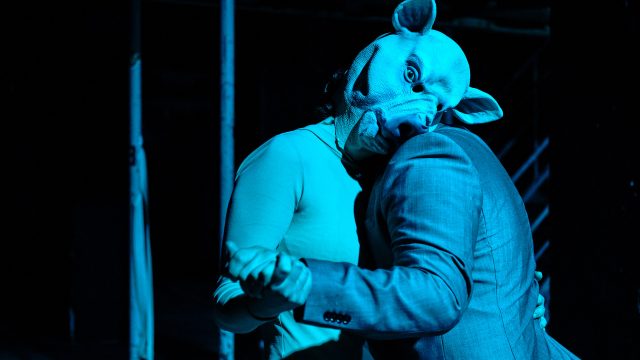 A MOUTHFUL OF BIRDS
A MOUTHFUL OF BIRDS
CISPA's 3rd Year Final Production
At Copenhagen Stage Festival, 2019
In this disturbing, feverish and dreamy play – A MOUTHFUL OF BIRDS, the Greek god Dionysos, and other legendary figures from the ancient tragedy The Bacchae, possess a number of characters in modern English society struggling with life, work, religion, gender, madness and love, and thereby generate a radical transformation of their lives.
TICKET PRICE
55-110 kr.
READ MORE :
https://cispa.dk/mouthful-of-birds/
Performers on stage is
Henna Holländer, Juliana Kristin Jonsdottir, Adeliina Arajuuri, Giulia Rumasuglia, Emil Houlind, Hildur Ýr Jónsdóttir, Una Kovac, Vilhelm Neto, Louise Larsen & Fjölnir Gíslason.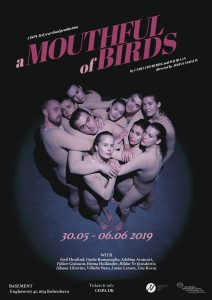 Written by Caryl Churchill and David Lan
Directed by Johan Sarauw
Artistic consultant on choreography: Ida Katinka Fridan Pedersen
Ligth design: Fjölnir Gíslason, Jacob Valet & Nicolai Valet
Poster and trailer: Mariluan Goldstein
Photos: Constantin Gindele