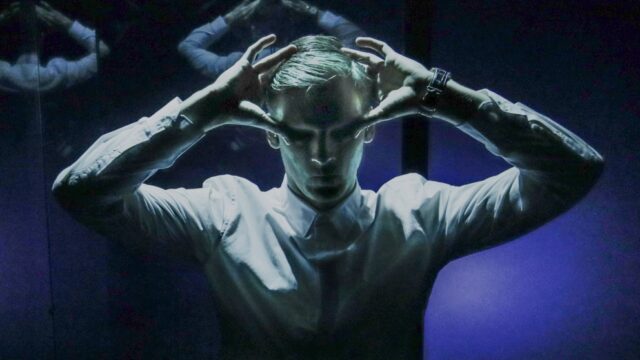 THE INSIDER [EDINBURGH FESTIVAL FRINGE 2023]
THE INSIDER is playing on Zoo Southside, Edinburgh | 4-27. August.

About the play
THE INSIDER is a sound-intense and suspense-filled performance combining 3D and cinematic sound, live acting and video projection. It is about deception, genius, greed and the cum-ex tax scam!
Get inside the frontal lobes of a young financier who helped devise the world's biggest robbery of the treasuries of the European states amounting to more than 53 billion Euro!

Cast
On stage: Christoffer Hvidberg Rønje
Voices: Marion Reuter, Benjamin Kitter, Zoe Mills, William Halken, August Gerner Elkjær, Leo Sarauw Lundsgaard, Astrid Sarauw, Matilda Kiel Hansen, Andrea Vidal Iversen, Daniel Mortensen, Mikkel Winther Hart-Hansen, Carl Dollerup Stenz, Villads Bugge Bang, Jo Hedegaard, Simon Brinck, William McNaughton and Joe McKean.
Playwright: Anna Skov Jensen
Director: Johan Sarauw
Assisting director: Sofie Kallan
Sound Designers: Peter Albrechtsen, Sun Hee Engelstoft, Marcus Aurelius Hjelmborg.
Assisting sound Designers: Mikkel Nielsen, Nicolai Pedersen, Simon Brinck
Set and Video Designer: Signe Krogh
Lighting Designer: Jens Hansen
Idea: Torben Dahl
Dramaturgy: Susanne Hjelm Pedersen, Danielle O. Skovgaard
Translators: Kim Dambæk, Jennifer Russell
Supporters: Statens Kunstfond, Aarhus Kommunes Kulturudviklingspulje, Wilhelm Hansen Fonden, Aarhus Stiftidendes Fond, William Demant Fonden.
Reviews
The Art Desk: https://www.theartsdesk.com/theatre/edinburgh-fringe-2023-reviews-insider-sensuous-governing
The Stage: https://www.thestage.co.uk/reviews/the-insider-review
The Wee Review: https://theweereview.com/review/the-insider
Theatre Travels: https://www.theatretravels.org/post/review-the-insider-at-zoo-venues-ed-fringe
Financial Times: https://www.ft.com/content/b89cf7ee-ace0-4f14-b763-5a4c4e56cfb8
The List: https://list.co.uk/news/43733/the-insider-theatre-review-vital-work-about-corruption
British Theatre Guide: https://www.britishtheatreguide.info/reviews/the-insider-zoo-southside-22229
Liam Rudden Media: https://liamrudden.substack.com/p/edinburgh-fringe-review-the-insider

Awards

The Insider won a Fring First Award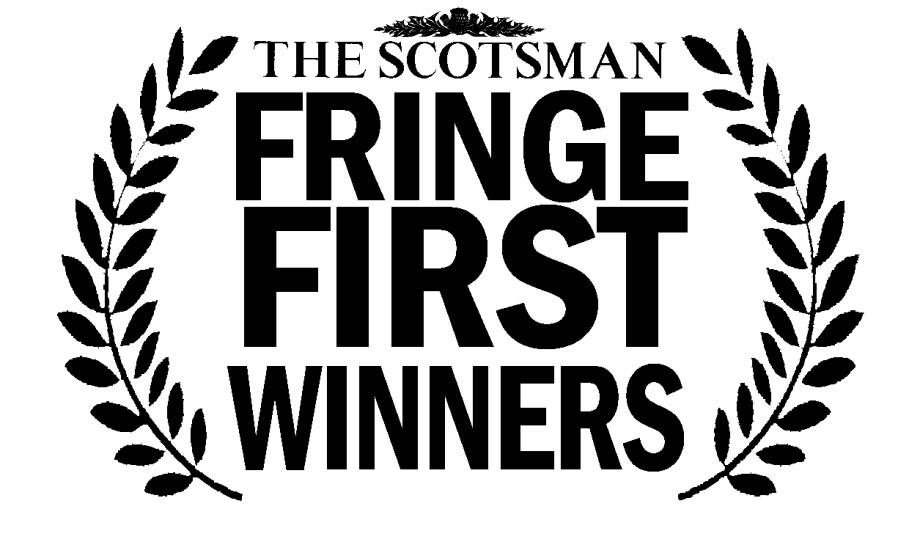 Nominations

The Insider was short listed for The Holden Street Theatre Award.

Read more: https://www.edfringe.com/take-part/awards/theatre

Pictures

Trailer